LEADing Chester County-through Education, Action, & Dedication!
LEADing Chester County is an eight-month course for ANYONE who wants to improve his/her leadership skills while learning more about the workings of Chester County (government, education, business & industry, healthcare, history, agriculture, tourism, etc.).
**Our 2023/2024 program is currently full and has a waiting list. Thank you!
LEADing Chester County will kick-off August 30th and run through May 2024. We will meet one day each month, excluding December, from 9:00 a.m. until 4:00 p.m.
Seven three-hour leadership classes taught by York Technical College (from 9 a.m. until noon). CLICK HERE to learn more about Foundations of Leadership.
Field trips and special guest presentations to learn more about what makes Chester County special (noon until 4 p.m.)
Networking and relationship building, especially between participants
Class limited to 15 slots. Applications will be accepted and be reviewed by the Chamber LEADing Chester County committee.
Kick-off event on August 30th from 10:00 a.m.-2:30 p.m., includes team building led by Dr. Michelle Evans of KVLT & a cookout
Participants must agree to attend all events! We cannot offer refunds once the program begins.
Cost: $775 for members and $850 for non-members. This cost includes the seven York Technical College Classes, lunch, and any special programs/admission.
DATES-(All class sessions run 9 a.m. until 4:00 p.m.):
*Locations and field trips are being finalized!
August 30th-Cookout kickoff, Cotton Hills Farm, Lowrys (time is 10 a.m. until 2:30 p.m.)
September 13– Intro. to Supervision
October 4 – Communicating for Results
November 15– The Power of Accountability
January 10– Motivating to Excel
February 14 – Coaching for High Performance
March 20– Leading Work Teams
April 10– Resolving Conflicts
May 15-Graduation Celebration at York Technical College Chester Center. Family, friends and co-workers welcome!
REGISTRATION IS CLOSED--we're full, thanks!
Once you have read the Frequently Asked Questions that include attendance requirements and costs, please apply!
CLICK HERE to apply to be part of the 2023-2024 LEADing Chester County Class. All payments due in full by August 23.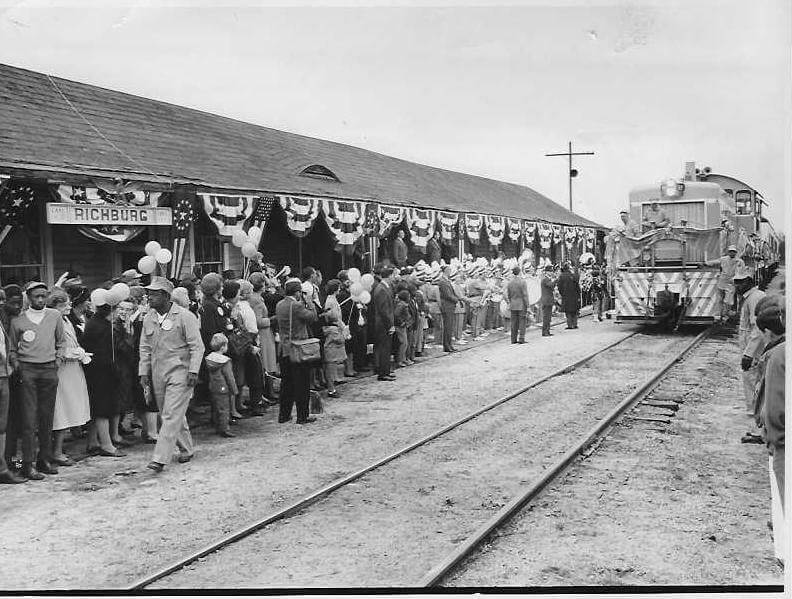 All aboard as LEADing Chester County takes us through our beautiful county, exploring our rich history and exciting future to see what makes us special!