Stay home for the holidays and shop local!
Thank you to Giti Tire for donating $500 for our Shop Hop raffle.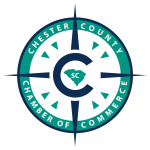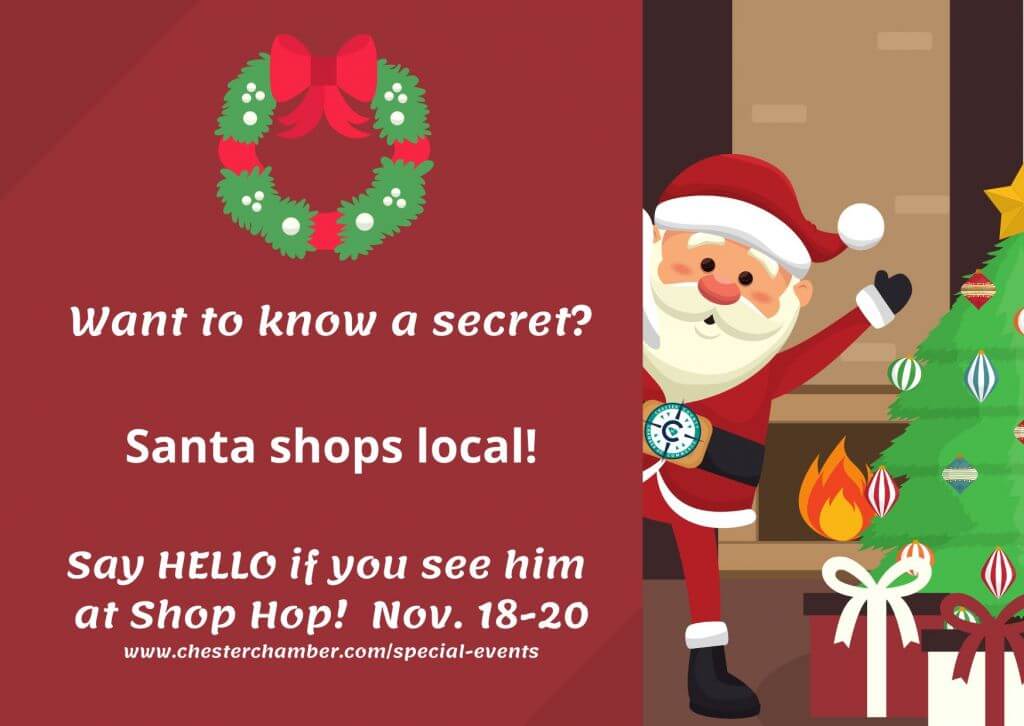 Stores--Location, Hours, & Specials
Our annual Shop Hop event is scheduled for November 18-20. This weekend kicks off our official "Stay Local My Friends" holiday shopping campaign.
Purpose: To encourage those who live, work, and visit in Chester County to purchase their holiday gifts HERE. This annual event is part of our Stay Local campaign.
Incentive: Shoppers can register for a chance to win $500 cash. No purchase is necessary to enter. Shoppers may register for the drawing at each location using a site-specific QR code that will direct the shopper to the digital raffle ticket. The raffle encourages shoppers to "hop" across the county to check out new stores and enter the contest more often.
**STORES SET THEIR OWN HOURS & DAYS for Shop Hop! Many stores have other holiday events throughout the season so ask them for details. 
Friday, November 18
Saturday, November 19
Sunday, November 20
151 Gadsden Street, Chester
Friday 1-8
Saturday 11-8
Sunday 1-5
The Won Truck will be serving on Friday night 5-8!
The Rainbow Rooster
147 Gadsden Street, Chester
Friday 10-6
Saturday 9-6
Sunday 1-5 (special hours - we are usually closed on Sunday)
Christmas Open House!
Purchase online or at the Great Falls Pop UP Market, Thursday, November 17th. www.lincolnroadfarms.com 
798 Dearborn Street, Great Falls
**Please note this special event is November 17th!
Thursday 4-7
125 Church Street, Chester
Friday 8-6
Saturday 8-1
BB&C Copy 
107 A Gadsden Street, Chester
Friday 9-5
Saturday 9-noon
The Markets of Cotton Hills Farm
131 Church Street, Chester
Lowrys Market is at 2575 Lowrys Highway, Chester
Friday 9-6
Saturday-Christmas Market Open 10-2 at the Lowrys/farm location! There will be 30+ local vendors, food trucks, pictures with Santa, fresh produce & the tractor train!
157 Gadsden Street, Chester
Friday 7:30-5
Saturday 7:30-5
10% discount on all cast iron cookware and large cooking pots
Shops on the Lawn
5819 Lancaster Highway, Fort Lawn
Friday 10-6
Saturday 10-6
Sunday 12-5 (special hours - we are usually closed on Sunday)
Christ Central Thrift Shop
144 Gadsden Street
Friday 10-4
Saturday 10-4
Black's Drug Store
121 Church Street, Chester, SC
Friday 8:30-6:30
Saturday 8:30-1:30
Friends of the Animals
102 Columbia Street, Chester
Friday 10-4
Saturday 10-3
1/2 price storewide
Tender Hearts
511 BC Moore Drive, Chester
Friday 10-5
Saturday 10-4
Hunter's Florist
182 Saluda Street, Chester
Friday 9-5
Saturday 9-2
171 Gadsden Street, Chester
Friday 9-6
Saturday 9-5
Sunday 1-5
164 Gadsden Street, Chester
Friday 10-6
Saturday 10-6
152 Gadsden Street, Chester
Friday 1-8
Saturday 11-7
Sunday 2-6
Father, Son, and Holy Spirit Christian Book Store
145 Gadsden Street, Chester
Friday 9-4
Saturday 9-3
Fort Lawn Community Center
5554 Main Street, Fort Lawn
Friday  9-5
Saturday 10-5
Sunday 1-5
601 Dearborn Street, Great Falls
Friday 10-5
Saturday 10-2